Approach to Tharpaling Norbu of Bhutan
Approached circuitously through a darkened Blue Pine forest, the sound of a running stream and the smell of sap and wood and distant smoke quieting the mind, sunlit prayer flags announce your arrival at Tharpaling Norbu.
With deference to a traditional architecture of heavy timber, exquisite stone walls and metal roofing, we focus on the experience of exploration, discovery and enlightenment to inhabit a clearing in the middle of protected pine forests in central Bhutan.
"Observing him interacting with Bhutan urban planning officials, architects, engineers, land owners,and farmers all brought home to me that we made the correct choice in selecting Roel Krabbendam and his firm. With a disarming combination of lightness and cheerfulness, boundless sensitivity and generosity, profound laser-like attention to detail, flow and design consequences, as well as profound attention to the business side of bringing a resort retreat concept into reality, Mr. Krabbendam ensures that the best investor-worthy presentations are developed. I endorse the selection of imagine RED LLC for projects seeking exceptional design talent and outcomes".
Charles Simmons, Managing Partner, Tharpaling Norbu, Kingdom of Bhutan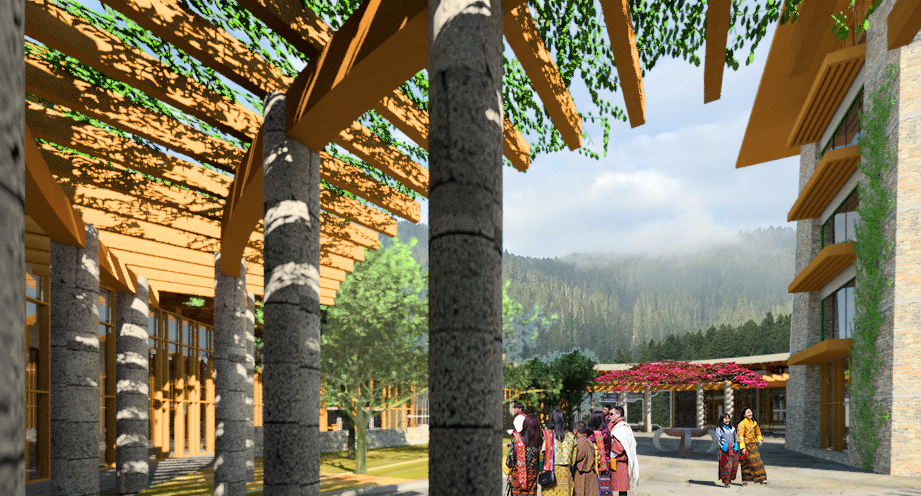 Courtyard of Tharpaling Norbu of Bhutan
Central to the life at Tharpaling Norbu lies the courtyard, pergola, pool and fountains of the great circular stone Lodge. Flowering and fruit laden vines and trees scent the air of this hidden space surrounded by Living, Library, Cafe, Dining, and Meeting facilities.
Temple and Woodland Villas at Tharpaling Norbu of Bhutan
We atomize residential villas deep in the forested northern parcel of the site in order to offer seclusion and protect as many trees as possible. These villas are imagined as matryoshka dolls: a brightly daylit stone volume nested in a traditional carved wood volume nested in a modern glass volume surrounded by trees, so that entering becomes a procession of discovery.
A small Temple acknowledges the Buddhist underpinnings of the culture and offers private meditation.
Meadow Suites at Tharpaling Norbu of Bhutan
Below the main Lodge, we arrange a dense collection of Meadow suites under grass roofs, so that the view from above is of the original meadow and not the architecture. These suites too are then discovered on the approach. Each one surrounds a recessed outdoor patio and fire pit insuring privacy both indoors and out in warm weather and cold. Scattered among the Suites, small pavilions offer diverse activities to enrich the guest experience and build on the theme of exploration and discovery.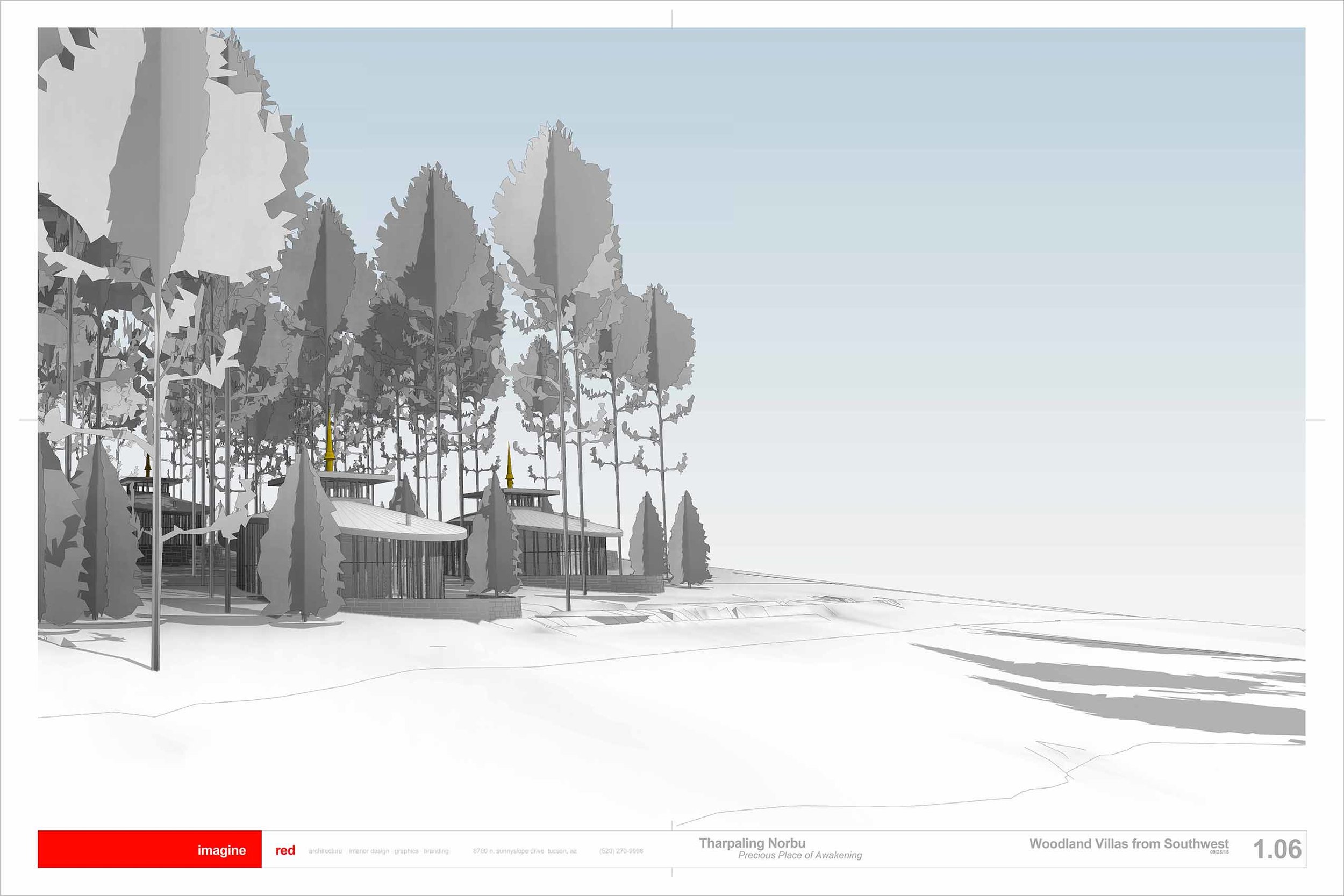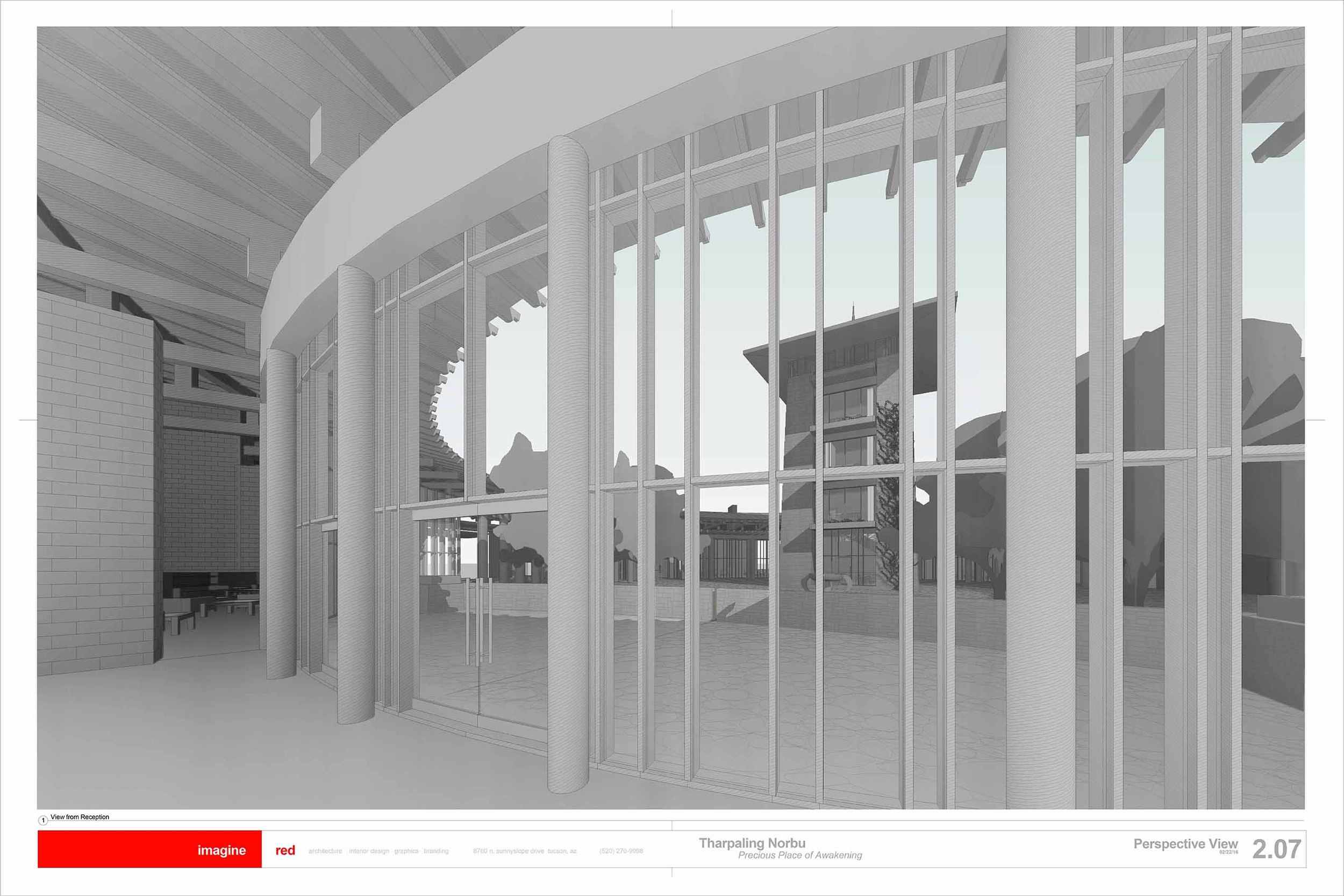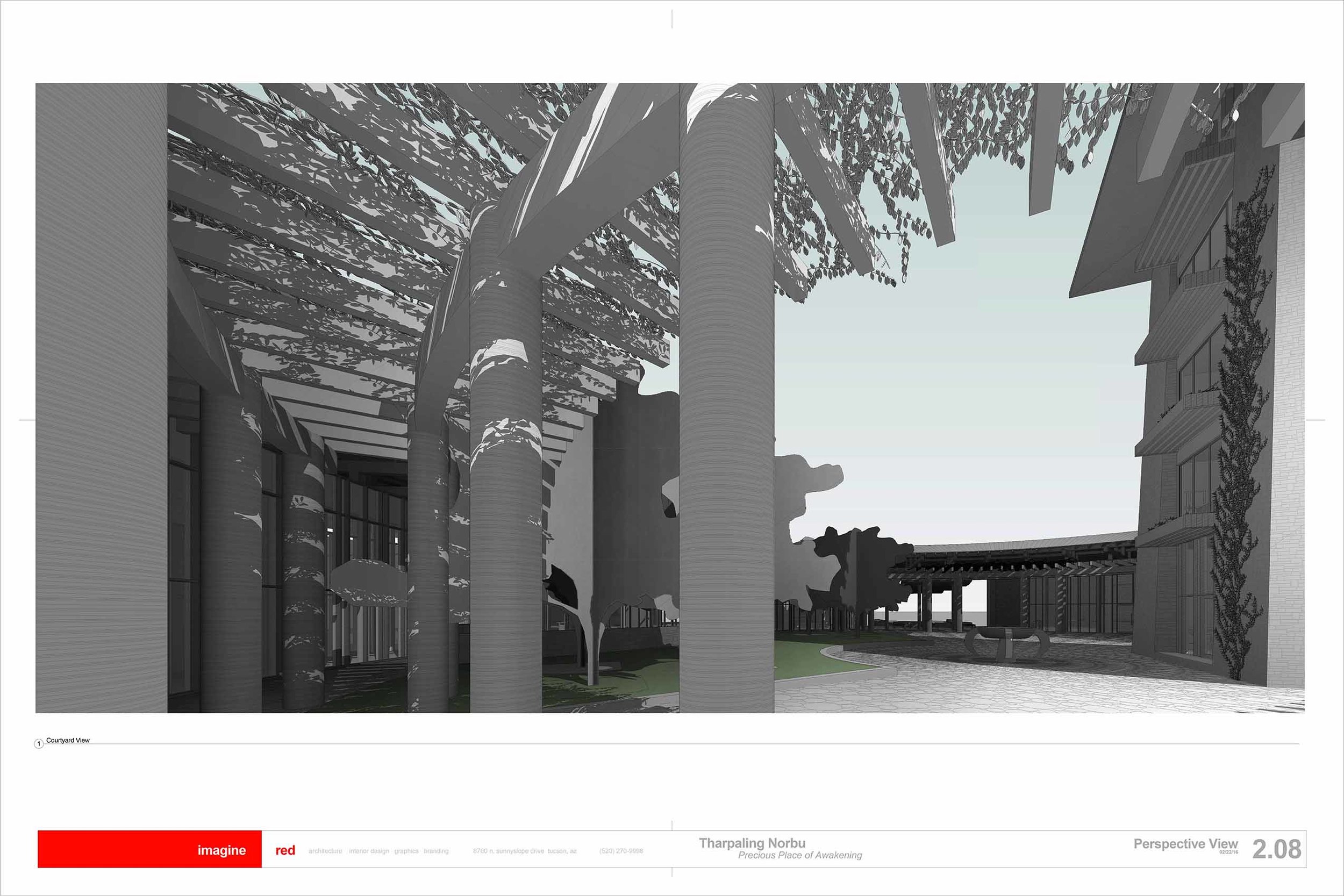 hospitality portfolio
Hotel Retreat, Conference Center and Spa in central Bhutan